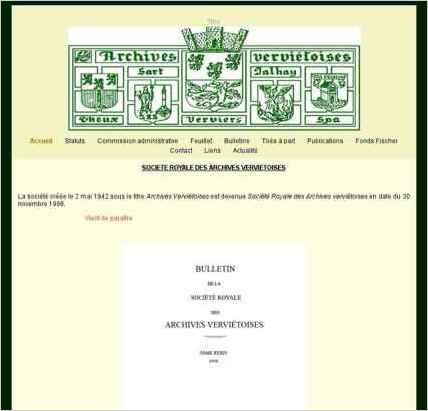 Michel Brock used Sandvox to build this website. He chose the "Clockwork" design for the site. People may want to visit the site if they are looking for archives vervietoises, genealogie, heraldique.
Sandvox features used for this site:External Page, Photo Grid, Contact Form, Other Objects
---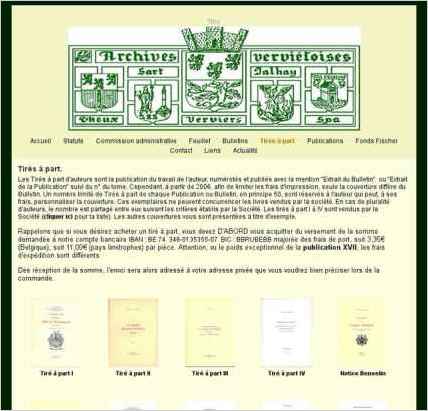 Describe your website.
Revues and books about the people living around Verviers (Belgique). Names and history of known or unknown people : aristocrat or not, blazon or not...
Who is the target audience for your website?
People coming from Verviers (Belgique) with a name that you can find in this location.More than 10,000 original pieces of XIX and XX century (marriage, deaths,...)
What is the advantage of your website over others?
More than 10,000 original pieces of the life of people during XIX and XX century. Publications and thematic reviews about people living in Verviers (Belgique)
Tell us a story about this website.
Site too young ! But it is a great pleasure to speak with people of this association who cannot understand how it is so easy to have such a presentation of their work on a screen.
Why did you use this Sandvox design?
It is so easy to introduce in the top of the screen the logo of the association "Archives Vervietoises" and, (chance) the colors of background are in good correlation with the color of the books of this association !
---
---
www.SandvoxSites.com/104