 Location: Spa, Belgium
What kind of websites were you planning to build?
One site for a friend: artist, to show the sculptures he creates. To announce the expositions...
Another site for a group: genealogy of people around a city: Verviers (Belgium). The papers (books or revues) this group publishes.
How did you hear about Sandvox?
Advertising on a French Mac Revue. Through several programs for creating a website, Sandvox had the best points. Then, after, I look for further informations on the web or in other revues (French or US). I found the price of Sandvox "nice" for the things I've done.
What made you decide to get Sandvox?
I did the first site using HTML. It takes a lot of time (and a lot of mistakes). I used Sandvox for doing the same site (but not the mistakes) with the same "natural" way as using a Mac. You think that it is possible to do something, you try and it works. You don't need books to learn how to use Sandvox. If you have a Mac for years, you have no problem using Sandvox.
Now that you have Sandvox, what do you like about it?
I have some troubles for publishing the site. I mailed to Sandvox (hot)line and I received answer(s). I really appreciate this: Sandvox is not only a file, it is also a (great) team listening to you.
What would be a good way to search for a program like Sandvox?
---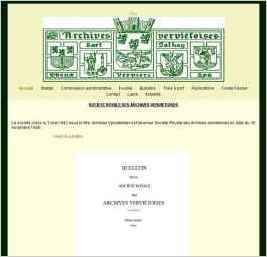 "Site too young ! But it is a great pleasure to speak with people of this association who cannot understand how it is so easy to have such a presentation of their work on a screen."