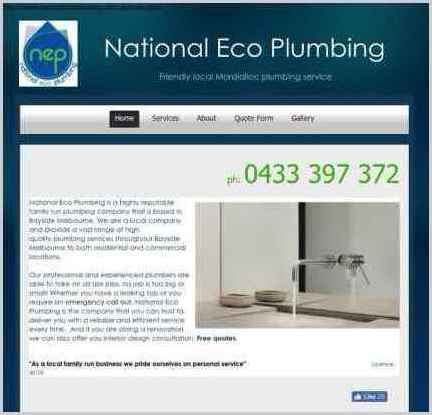 Felicity used Sandvox to build this website. She chose the "Aurora Palace Blue" design for the site. People may want to visit the site if they are looking for Plumbing.
Sandvox features used for this site:Photo Grid, Site Map, Contact Form, Google Integration
---
Describe your website.
Who is the target audience for your website?
Builders or renovators that need plumbing work.
---
---
www.SandvoxSites.com/2633