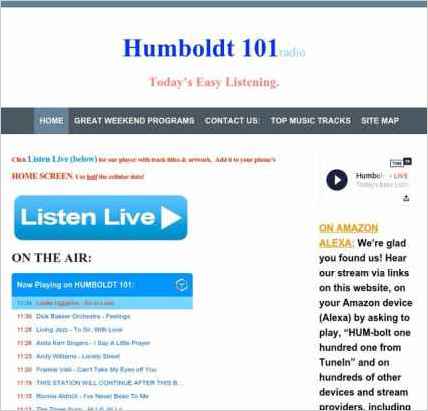 Sandvox was the choice for Ken Conlin to build his website. He chose the "Blueball Simplex Gray" design for the site. People may want to visit the site if they are looking for Easy Listening online radio station.
Sandvox features used for this site:External Page, Photo Grid, Amazon.com, Code Injection, Google Integration
---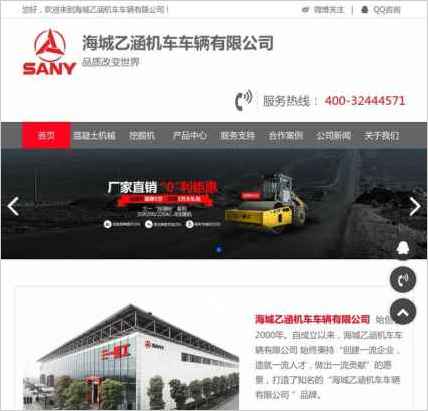 Describe your website.
The Humboldt 101 website was designed as an online companion to the radio station. Its goals are to inform listeners about the content, music, and programming of the station. It also provides listeners a place to participate by ranking and downloading the music we play. It also provides a link to a locally-published visitor map that details information about the Redwoods area in Northern California from which we broadcast.
Who is the target audience for your website?
Since Humboldt 101 is not a "terrestrial" radio station, it's heard worldwide. The website gives listeners a local, but international appeal. It also includes links to the station's Facebook page and other links for us to interact with Humboldt 101 listeners.
What is the advantage of your website over others?
We wanted to keep the website simple and easy to view and use. We chose a catchy, yet simple design and limited it to five pages, with one link for viewers to visit the map's page for more information on Northern California, if they were curious about the word, "Humboldt."
Tell us a story about this website.
Listeners have commented through the Facebook page and via email how they like the improved Humboldt 101 website, since converting from the previously designed page.
Why did you use this Sandvox design?
We wanted to incorporate a bit of nostalgia, as it relates to the Easy Listening music format. We also wanted it to appear visually fun.
What techniques did you use to build this website?
Incorporating elements such as graphic elements viewers were used to seeing in the previous incarnation of the site were important to re-use. It was easier than the past program to use these elements, connect established links and create new ones.
---
---
www.SandvoxSites.com/2692