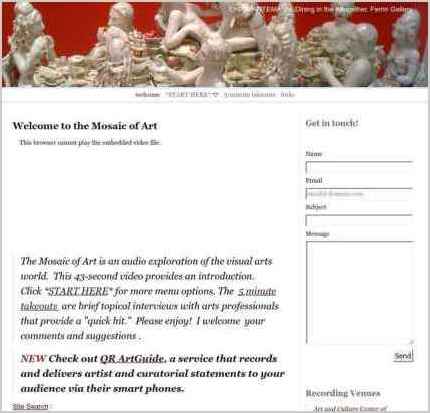 To build "www.MosaicOfArt.com," George Fishman chose Sandvox. He chose the "Clean Sheets" design for the site. People may want to visit the site if they are looking for interviews with visual arts professionals.
Sandvox features used for this site:Blog, Podcast, External Page, Photo Grid, Site Map, Contact Form, Amazon.com, QuickTime Audio/Video, Editing HTML of text, Raw HTML Object
---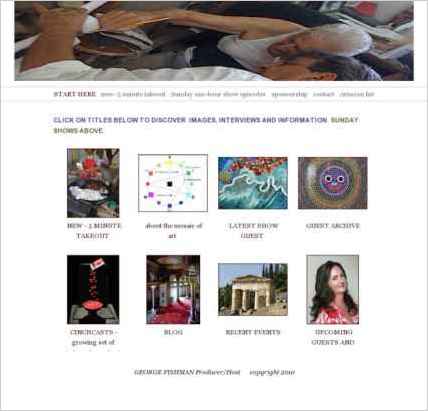 Describe your website.
Through both formal and informal interviews, we engage the big themes: identity, memory, process, spirituality, etc. But we also talk about practical issues in an art professional's working life: tools and materials, organization, dealing with the business of making a living.
Who is the target audience for your website?
Artists and other visual arts professionals who want to make connections and learn about other types of art practice.
---
---
www.SandvoxSites.com/978