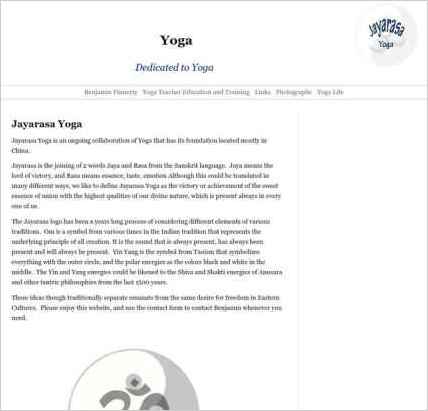 To build "Jayarasa Yoga School," Benjamin Finnerty chose Sandvox. He chose the "Clean Sheets" design for the site.
Jayarasa Yoga School
(Website is no longer listed here.)
Sandvox features used for this site:Blog, Photo Grid, Site Map, Contact Form, QuickTime Audio/Video, Other Objects
---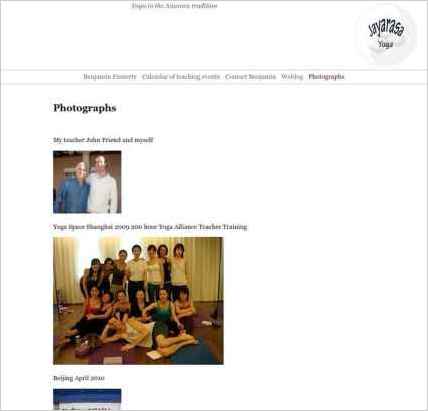 Describe your website.
I am teaching yoga in China, so my website is a simple website to offer people options to contact me, see some photographs, and to have a look at my qualifications.
Who is the target audience for your website?
100 million Chinese people who are interested in Yoga.
What is the advantage of your website over others?
There are no competitors in my field in China.
Why did you use this Sandvox design?
It looks very pure and yogic
---
---
www.SandvoxSites.com/867