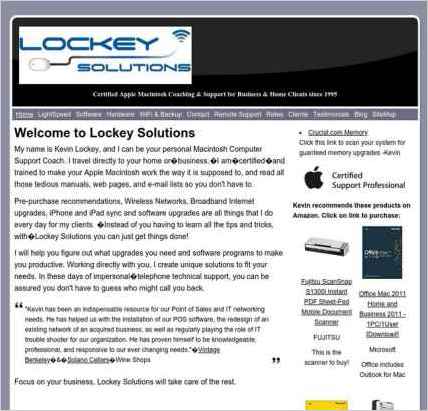 To build "Lockey Solutions Apple Macintosh Coaching," Kevin Lockey chose Sandvox. He chose the "Reflections" design for the site. People may want to visit the site if they are looking for Apple Macintosh help in the San Francisco East Bay Area.
Sandvox features used for this site:Blog, External Page, Site Map, Contact Form, Other Objects, Google Integration
Visit Lockey Solutions Apple Macintosh Coaching »
---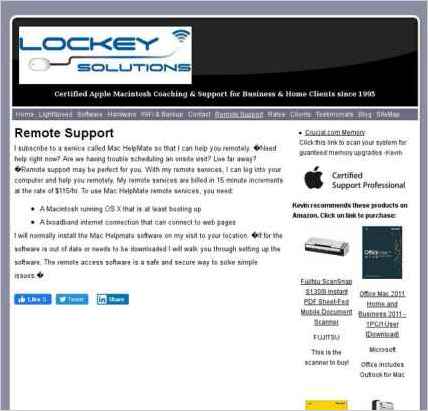 Describe your website.
I have been helping people with their Macs since 1995 and created some lasting relationships. My website helps you understand how I work for you to find the best solutions that fit your specific needs.
Who is the target audience for your website?
Any Apple Macintosh user in the Walnut Creek and East Bay who needs help with their system is my potential client. I work with Law Firms and 85 year old great-grandmothers. I enjoy helping all kinds of people with their Apple Technology.
Why did you use this Sandvox design?
I tried many different looks but wanted something clean and not too busy.
---
---
www.SandvoxSites.com/342