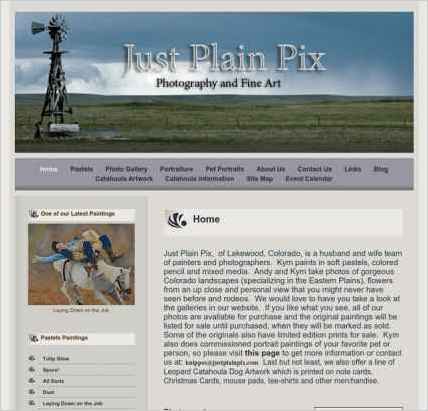 To build "Just Plain Pix," Kym Nippes chose Sandvox. She chose the "Cathedral" design for the site. People may want to visit the site if they are looking for Pastel paintings and photography in Colorado.
Sandvox features used for this site:Blog, External Page, Photo Grid, Site Map, Contact Form, Editing HTML of text, Raw HTML Object
---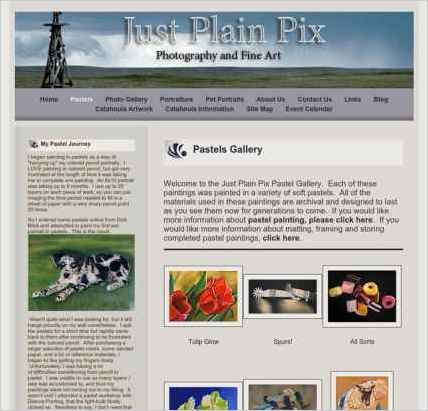 Describe your website.
The purpose of our website is to promote my artwork. I am a disabled photographer and pastel painter. My artwork is one of the joys of my life and makes it easy for me to get up and face another day.
Who is the target audience for your website?
My target audience would be folks in the Denver Metro area and Lakewood Colorado who would like to purchase custom portraiture of people or pets. I also target lovers of fine art everywhere.
What is the advantage of your website over others?
My website is different from all others out there because it offers MY artwork :-)
Tell us a story about this website.
I've gotten several wonderful complements about the website since I switched to Karelia software.
---
---
www.SandvoxSites.com/228