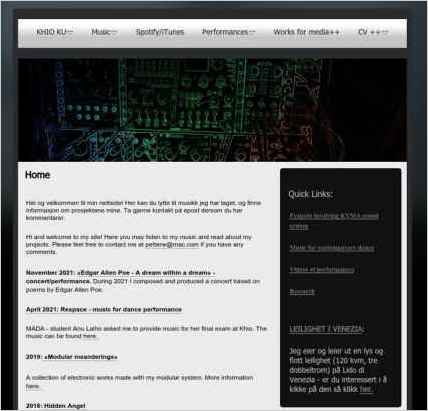 Petter Wiik used Sandvox to build this website. He chose the "Aurora Palace" design for the site.
Petter Wiik, Composer
(Website is no longer listed here.)
Sandvox features used for this site:Blog, Photo Grid, Custom Collection Index, YouTube, QuickTime Audio/Video, Raw HTML Object
---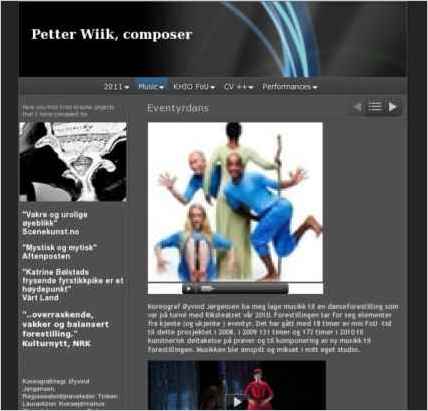 Describe your website.
On my site you [will] find some of my music and videos of performances. I use it as a showcase and also as a way of quickly communicating musical sketches with the artists that I work with on projects.
Who is the target audience for your website?
My main target is professional artists (choreographers) and also students that I work with or teach at the Oslo National Academy of the Arts.
Why did you use this Sandvox design?
I find the design nice and uncluttered, and it gives (I hope...) a quick way to browse through my projects.
---
---
www.SandvoxSites.com/1370