 Sandvox was the choice for Christopher Waddell to build his website. He chose the "Blueball Shadow Blue" design for the site. People may want to visit the site if they are looking for photographer, photo printing.
Sandvox features used for this site:Photo Grid
---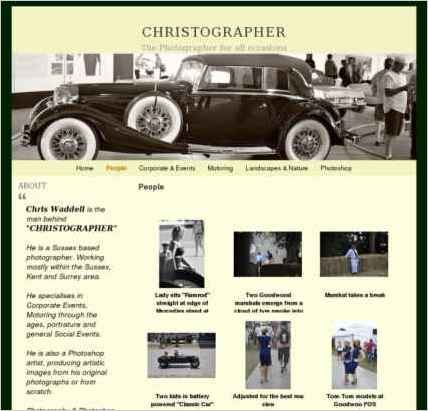 Describe your website.
People
Corporate & Events
Motoring
Landscapes & Nature
Photoshop
Print Price List
Who is the target audience for your website?
People & business looking for a photographer.
People looking for good quality photo printing.
What is the advantage of your website over others?
Local business with good personal service.
---
---
www.SandvoxSites.com/1456