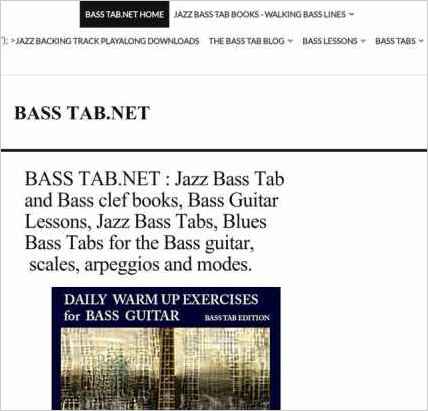 Sandvox was the choice for Steven Mooney to build his website. He chose the "Blueball Slider Black" design for the site. People may want to visit the site if they are looking for bass tab versions of jazz bass lines.
Sandvox features used for this site:Blog, External Page, Site Map, Contact Form, Amazon.com, Other Objects, Editing HTML of text, Raw HTML Object, Code Injection, Google Integration
---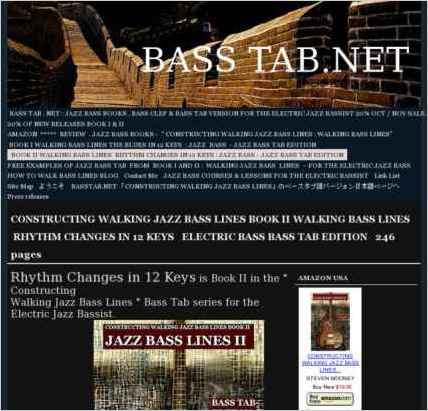 Describe your website.
bass tab versions of constructing walking jazz bass lines
Book I the blues in 12 keys bass tab version
Book II Rhythm Changes in 12 keys bass tab version
How to walk bass lines blog
Bass lessons And 10 lesson bass courses
Free example jazz bass tabs from books I & II
Did you know our publisher Waterfall Publishing House plants 2 trees for every book sold or donated as promotional material through the " Trees for the Future " Business Partnership
Who is the target audience for your website?
Bass players of all levels that read bass tabs and want to improve their skills as a bassist by learning to play jazz bass.
An excellent source for those interested in learning to read music and develop their technical skills as well as learn jazz harmony and theory.
What is the advantage of your website over others?
We supply quality information for jazz bassists of all levels or those wanting to learn to play jazz from around the globe. the material is presented in bass tab and bass clef form. This is an excellent source of learning to read music.
As well as having books we also have bass lessons and bass courses to help consolidate the material if needed.
Why did you use this Sandvox design?
Sandvox's "The Wall" ties in with the theme of walking bass lines.
What techniques did you use to build this website?
I'm still learning as I go. The site is continually under development. The more I learn the better the site becomes for the viewer.
Sandvox pro is a valuable asset to any business.
---
---
www.SandvoxSites.com/1024