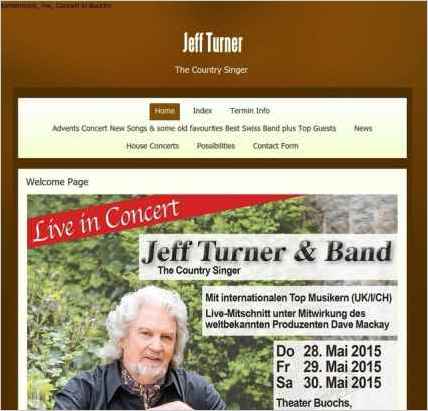 To build "Turner Osteopathy Praxis" for Turner Osteopathy Practice, Geoffrey Turner chose Sandvox. He chose the "Aurora Palace Brown" design for the site. People may want to visit the site if they are looking for Osteopath, alternative health, health advisory.
Sandvox features used for this site:Blog, External Page, Site Map, Contact Form, QuickTime Audio/Video, Editing HTML of text, Raw HTML Object
Visit Turner Osteopathy Praxis »
---
Describe your website.
New developments in our osteopathy practice.
Simple health advisory,
Self help techniques in pain management,
Seminars in osteopathic techniques for practitioners and home use.
'Life Works' a promotion for seminars in personal development and personal health management.
Who is the target audience for your website?
The target audience is anybody who is suffering pains and has tried virtually everything else in order to alleviate them. This includes addressing the emotional background as causes and eliminating them, again with self help methods. e-books are being made available and downloadable videos and soundtracks are also due to be posted.
What is the advantage of your website over others?
As far as I have been able to establish, there is no other site that has the material that I am making available in the fields of back pain as well as headaches and general good health is concerned. This is because we not only address the symptoms but life style and particularly emotions coupled with success science methods.
Tell us a story about this website.
The website has worked particularly well for my local practice, even though it is 'out there' for all to see. It is perhaps because it is a local country server (CH) rather than a .com but I am slowly getting inquiries from other European countries.
A new site, www.simplehealthadvisory.com is currently under construction, also with Sandvox to penetrate the rest of the world.
Why did you use this Sandvox design?
I like the darker designs but have found that in general they are not trusted and are more difficult to read. This of course is relevant to my field. I have another site for show business and there I can use a more 'in your face' design.
I also admit to changing the design quite often to keep myself interested.
What techniques did you use to build this website?
I admit to not being able to utilize all of the possibilities yet, and some I can't get to function. This my own problem which includes a lack of time to experiment. Because I understand a little HTML it is helpful when I encounter certain problems of inserting pictures and changing fonts and sizes. Nothing brilliant to report here.
---
---
www.SandvoxSites.com/1278