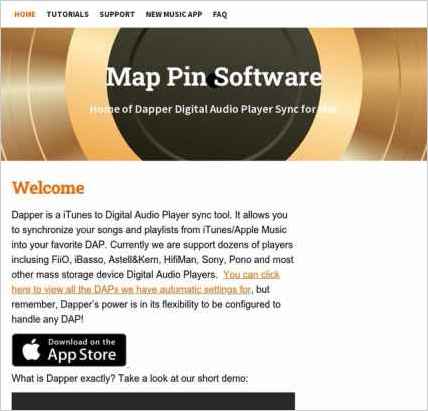 To build "Map-Pin Software," Jeremy Laurenson chose Sandvox. He chose the "Blueball Flexor Orange" design for the site. People may want to visit the site if they are looking for iPhone and OSX Utility Apps.
Sandvox features used for this site:Blog, Custom Collection Index, Site Map, Contact Form, YouTube, RSS Feed Object, Other Objects, Google Integration
---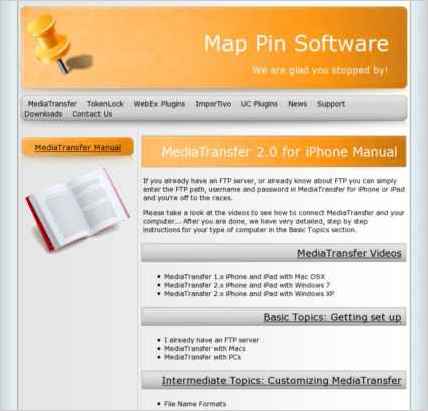 Describe your website.
Our website is there firstly to provide us a marketing vehicle on the internet so people can find us. Its there secondarily to provide our customers with manuals, FAQs and other information that they need to use our products.
Who is the target audience for your website?
Most iPhone and Mac users can use our software. If you have one or the other, we have software that applies to you.
Why did you use this Sandvox design?
The design we use now is clean, simple and reflects a simplicity we would like to deliver in our products.
What techniques did you use to build this website?
We use a lot of YouTube and Image pagelets to allow users to see blow-ups of configuration pages and videos of how to use our software. These were must-haves for us. In addition, YouTube links work very well on the iPhone and iPad platforms when viewed.
---
---
www.SandvoxSites.com/1059