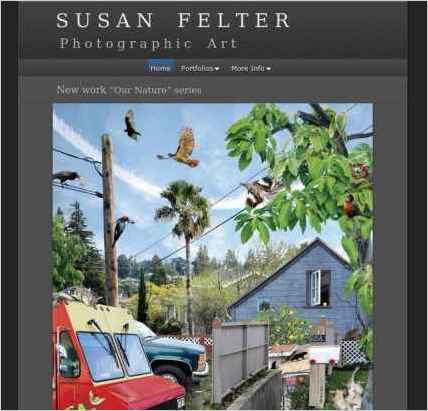 To build "Susan Felter," Susan Felter chose Sandvox. She chose the "Smooth Dark" design for the site. People may want to visit the site if they are looking for creative photographic artwork.
Sandvox features used for this site:Photo Grid
---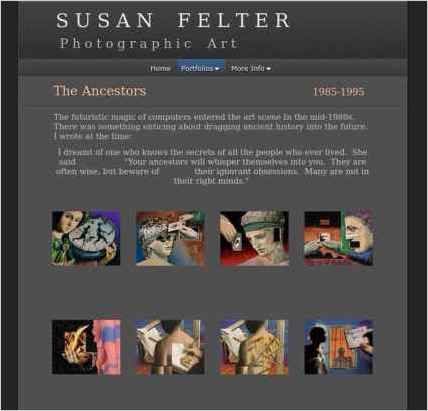 Describe your website.
My website is a way for viewers to see my photographic art and other info, such as my bio, reviews of my work, tech info and current price list.
Who is the target audience for your website?
The audience for my site includes art and photography curators, dealers and potential collectors. My friends, family and photo art colleagues are members of the audience as well.
Tell us a story about this website.
I have gotten some great compliments, and one invitation to exhibit my artwork.
Why did you use this Sandvox design?
I liked the dark but not black background, and the gradation of tones. Such tones seemed just right for a simple but elegant photographic art website.
What techniques did you use to build this website?
I was just happy to be able to do the basic stuff !!!
---
---
www.SandvoxSites.com/1818