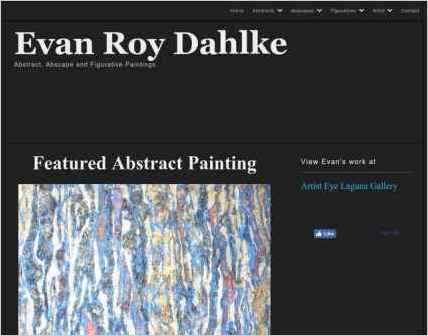 Sandvox was the choice for Evan Roy Dahlke to build his website. He chose the "Kryptonite" design for the site. People may want to visit the site if they are looking for Abscape and Abstract Paintings.
Sandvox features used for this site:Contact Form
Visit Fine Art by Evan Roy Dahlke »
---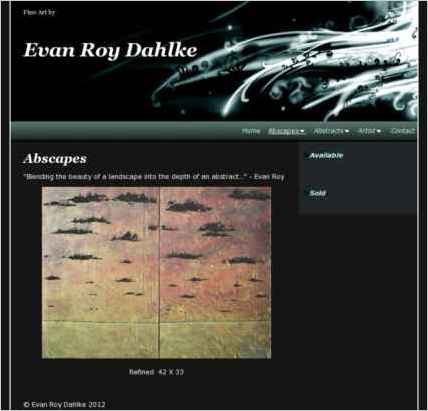 Describe your website.
My website displays paintings that I have poured my life into. My paintings represent who I am, my Savior Jesus Christ and stories from the Bible. With my website I hope to inspire other artists, connect with future buyers and share my life experiences.
Who is the target audience for your website?
My paintings seem to appeal to all ages, genders and ethnicities, people who like abstract paintings. I then have the opportunity to introduce them to my signature Abscape style (aka abstract landscape).
Why did you use this Sandvox design?
I prefer a simple, clean design with most of the background dark. This allows my work to stand out more.
---
---
www.SandvoxSites.com/2017