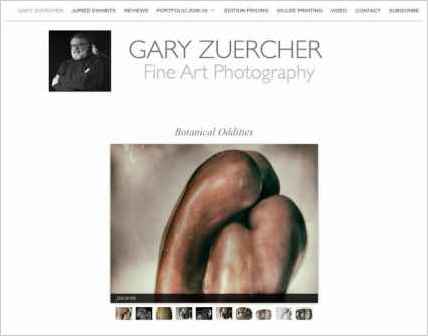 To build "Gary Zuercher Fine Art," Gary Zuercher chose Sandvox. He chose the "Hydrogen Left Sidebar" design for the site. People may want to visit the site if they are looking for Fine art photography of the American West.
Sandvox features used for this site:External Page, Photo Grid, Site Map, Contact Form, YouTube, Raw HTML Object, Google Integration
Visit Gary Zuercher Fine Art »
---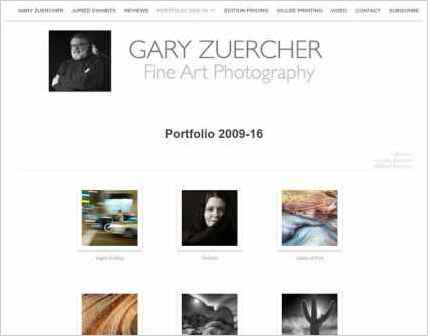 Describe your website.
My website is primarily for communication with my collectors concerning new images; new juried exhibits; and to keep and expand my customer email list. Since I have hundreds of images that need to be displayed and easily located by my customers, I find the Sandvox software makes this easy to accomplish.
Who is the target audience for your website?
Most of my collectors are interested in fine art photography and purchasing images for stock photos and giclee prints on paper and canvas. Since I personally print all my own images on high-end Epson printers, I find that clients find this is a another reason to buy from me.
Why did you use this Sandvox design?
I use the Hydrogen design because of the clean, simple layout and yet, it is customizable for my needs.
What techniques did you use to build this website?
One feature I like that was not possible in iWeb is the use of drop-down menus in the menu bar. I also like implementation of the slide show feature which is essential for photographers.
---
---
www.SandvoxSites.com/3135