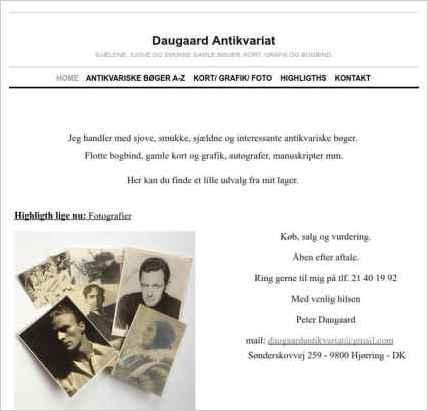 Sandvox was the choice for Peter Daugaard to build his website. He chose the "Distinction Grey" design for the site. People may want to visit the site if they are looking for rare books.
Sandvox features used for this site:Photo Grid, Site Map
---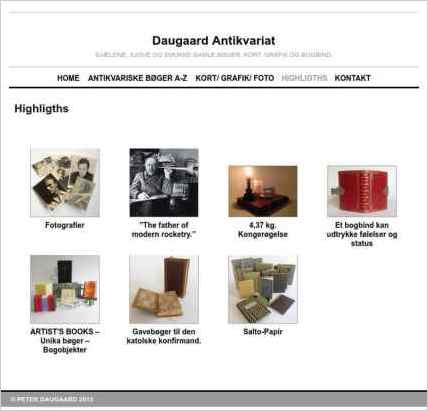 He entered his answers in Danish.
Describe your website.
Jeg handler med sjove, smukke, sjældne antikvariske bøger. Flotte bogbind, gamle kort, autografer, manuskripter mm. Køb, salg og vurdering.
Who is the target audience for your website?
Book collectors, historians, scientists, scholars, librarians, anyone interested in old, rare, beautiful books and bookbindings.
Why did you use this Sandvox design?
I chose Distinction Gray it looks great - there are no disturbing elements in the design.
---
---
www.SandvoxSites.com/3313