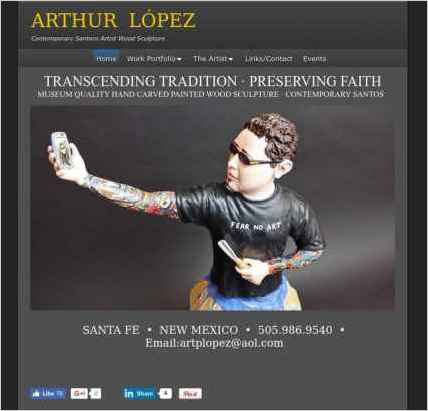 Arthur P. Lopez used Sandvox to build this website. He chose the "Smooth Dark" design for the site. People may want to visit the site if they are looking for Wood Sculpture.
Sandvox features used for this site:External Page, Photo Grid, Site Map, Contact Form, YouTube, Other Objects, Code Injection
---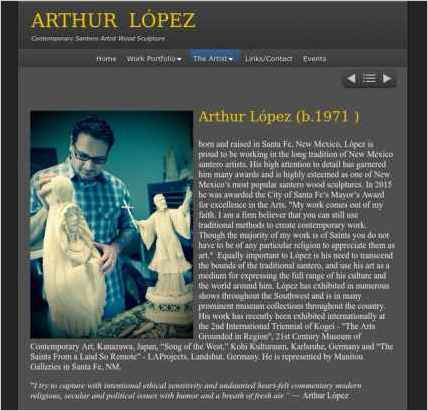 Describe your website.
My site is a showcase for my one-of-a-kind hand carved painted contemporary wood sculpture or contemporary santos. I have examples of work in progress to show the artistf="http://artlopezart.com/the-artist/artistic-process.html">artistic process.
Who is the target audience for your website?
My target audience is collectors, as well as museums and galleries. I would like to educate the viewer about the process of my work.
What is the advantage of your website over others?
My work is original. I take a traditional art form and transform it into a current theme, while still using traditional methods.
Why did you use this Sandvox design?
I felt the smooth dark was the most suitable for an artist website. The dark background helps to showcase the work in a much better way.
---
---
www.SandvoxSites.com/3257