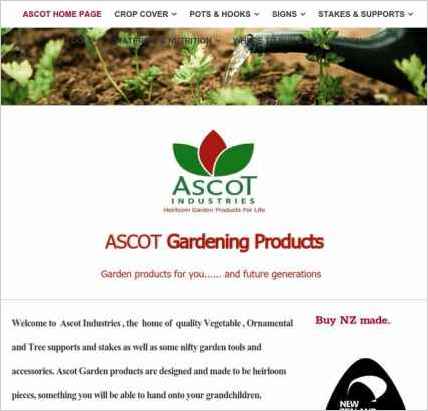 Paul Pearson used Sandvox to build this website. He chose the "Blueball Reactive Burgundy" design for the site. People may want to visit the site if they are looking for Gardening equipment and accesories in New Zealand.
Sandvox features used for this site:Photo Grid, Contact Form
Visit Ascot Gardening Products »
---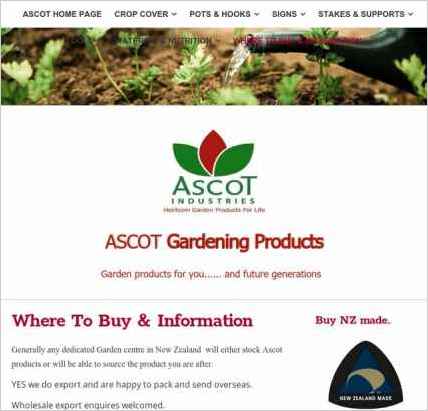 Describe your website.
Ascot Industries manufactures and supplies quality gardening products to garden shops and gardeners such as plant and vegetable supports, garden tools, and other gardening hardware. The site also has instructions and advice about the best ways of gardening and using our products.
Who is the target audience for your website?
Our website is for anyone of any age interested in any form of gardening.
The site provides a catalog for garden retailers to order from or to use as a sales tool to show their customers solutions for their gardening needs.
What is the advantage of your website over others?
Ascot industries make some unique products that are only available through Ascot approved retailers and shops. So, our site provides access and information about some great garden products.
Why did you use this Sandvox design?
We wanted something clean and simple and easy to navigate; Sandvox provided the answer.
---
---
www.SandvoxSites.com/3170