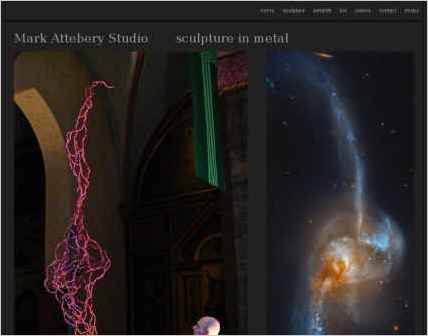 To build "Mark Attebery Studio," Mark Attebery chose Sandvox. He chose the "Krypton Pro Gallery" design for the site. People may want to visit the site if they are looking for Sculpture in New York.
Sandvox features used for this site:External Page, Photo Grid, YouTube
---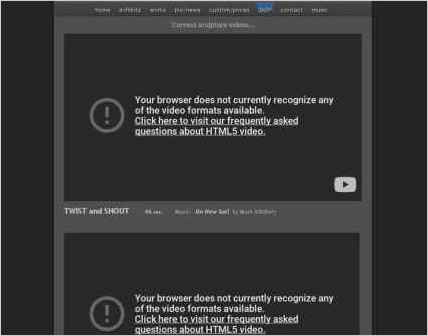 Describe your website.
The purpose of my website is to promote my sculpture business to galleries, agents and buyers. There are brief sculpture videos, a photo page, a bio, and also info about music and glasswork projects I've been involved in.
Who is the target audience for your website?
The target audience for this site is primarily those interested in selling or buying art... galleries, agents for corporate buyers of art or individuals interested in commissioning a work.
Tell us a story about this website.
My website helped get my first commission to sculpt trophies for a vintage and custom motorcycle rally.
Why did you use this Sandvox design?
The simple grey theme is elegant, creates no distraction from the art works and is easy on the eye.
What techniques did you use to build this website?
I added the text "previous-next" under the navigation buttons to help new visitors clearly understand how to get around the photo pages.
---
---
www.SandvoxSites.com/2871