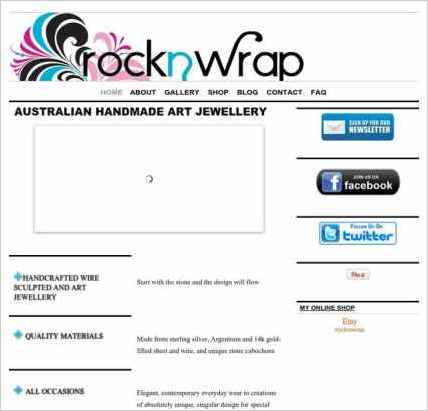 Eleanor Holland used Sandvox to build this website. She chose the "Distinction Grey" design for the site. People may want to visit the site if they are looking for Handcrafted Art Jewellery Unique Stone Cabochons.
Sandvox features used for this site:Blog, External Page, Custom Collection Index, Contact Form, RSS Feed Object
---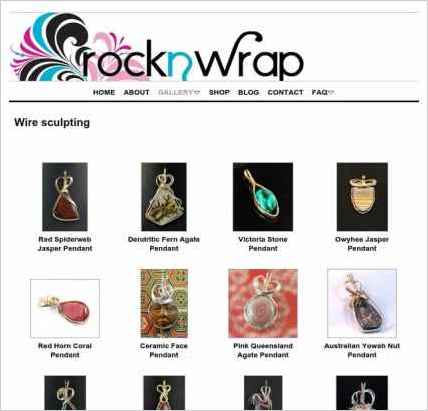 Describe your website.
My website is designed to let people know about my handmade jewelry business and to provide a gallery of the different styles of jewellery that I make. I am also a lapidarist and cut my own cabochons, so I've included a gallery of these pieces as well. There is a link to my online shop so that potential customers can see what pieces are currently available.
Who is the target audience for your website?
The target audience for my website are men/women who are interested in wearing unique jewellery - wearable works of art. They prefer special one-of-a-kind pieces to generic mass produced ones. My website will also be of interest to rockhounds, and lapidary artists who are interested in cutting their own stone cabochons.
What is the advantage of your website over others?
I hope that the pictures speak a thousand words - the gallery of past and present pieces shows the quality and unique style of my work.
Why did you use this Sandvox design?
I wanted a clean white design with separating bars - no colour as the pictures and content provide that.
---
---
www.SandvoxSites.com/2363