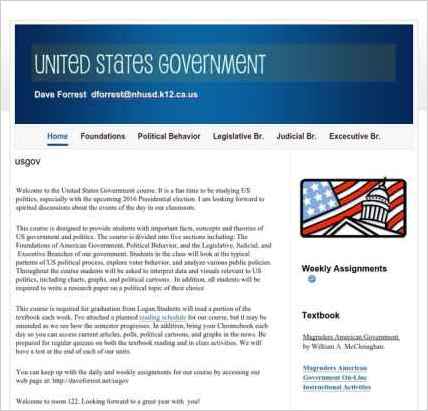 David Forrest used Sandvox to build this website. He chose the "Square Perch Blue" design for the site. People may want to visit the site if they are looking for Advanced Placement Government Course.
---
Describe your website.
My website is designed to help my high school seniors,taking the US Government and Politics Advanced Placement test. It contains presentations and activities about the US Constitution, civil liberties and civil rights, politics, governmental institutions, and public policy. It also reminds students of weekly assignments, and includes handouts and reading guides for the course.
---
---
www.SandvoxSites.com/2507