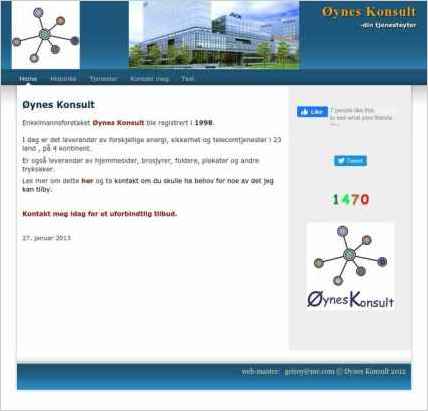 Geir Øynes used Sandvox to build this website. He chose the "Mezzanotte" design for the site.
Sandvox features used for this site:External Page, Contact Form, Google Integration
---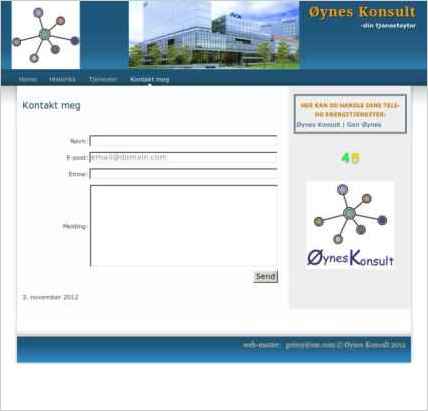 He entered his answers in Norwegian.
Describe your website.
Hjem forteller om min virksomhet,
Historikk forteller om hva forretningen har drevet med tidligere,
Tjenester forteller om hva jeg kan tilby folk, og hvilke forretningsmuligheter jeg kan hjelpe med,
Kontakt meg om hvordan folk skal komme i kontakt med meg.
Who is the target audience for your website?
Alle mennesker, både de som ønsker å benytte noen av mine tjenester, og de som ønsker å få en forretningsmulighet.
What is the advantage of your website over others?
Mine tjenester er både bedre og billigere, og jeg tilbyr personlig oppfølging av tjenestene. Jeg kan også tilby forretningsmuligheter for å skape en gjentagende tilbakevendende inntekt. Dette er en mulighet som vil kunne gjør en person økonomisk uavhengig.
Why did you use this Sandvox design?
Det er enkelt å lage en god og tjenlig hjemmeside. Dette er også viktig slik at jeg lett kan oppdatere siden.
---
---
www.SandvoxSites.com/2483