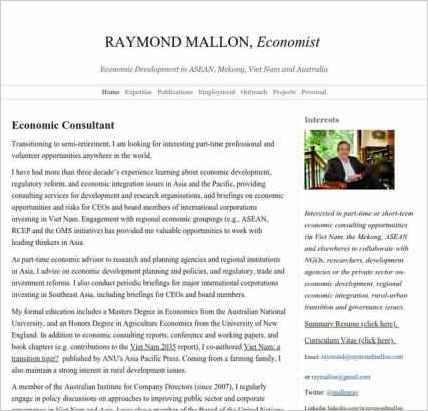 To build "Raymond Mallon," Raymond Mallon chose Sandvox. People may want to visit the site if they are looking for Economic consulting services, Asian development economist.
Sandvox features used for this site:Site Map
---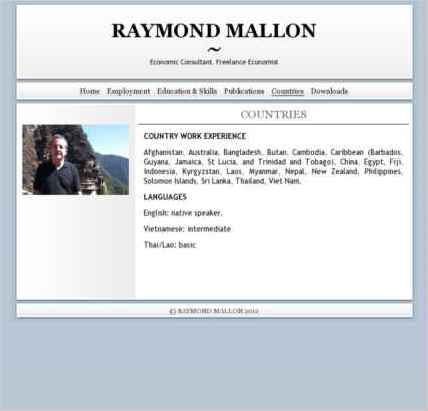 Who is the target audience for your website?
Potential clients looking for a freelance economic consultant with extensive experience in Viet Nam, the Mekong region, and Asia.
Why did you use this Sandvox design?
The design is simple and succinctly conveys information about my economic consulting services in Asia and Viet Nam without distractions.
---
---
www.SandvoxSites.com/2217