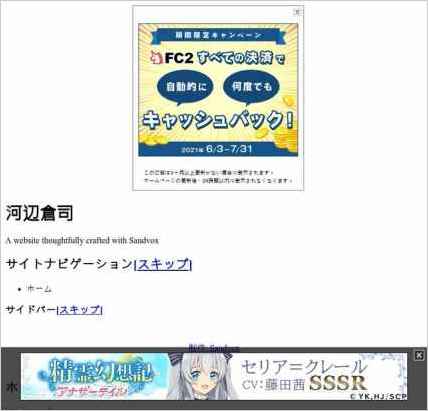 Sandvox was the choice for 河辺 倉司 to build his website for Courax. He chose the "Blueprint Modern" design for the site. People may want to visit the site if they are looking for Original make Audio Speaker.
Sandvox features used for this site:Blog, Contact Form
---
Describe your website.
From a small box, you [get] a heavy bass sound easily with high resolution. It is the speaker's own method called FDBR never before [produced]. This speaker will not be exceeded [by] everyone.
What is the advantage of your website over others?
Speaker using a funnel duct, changing the world of audio.
---
---
www.SandvoxSites.com/2062