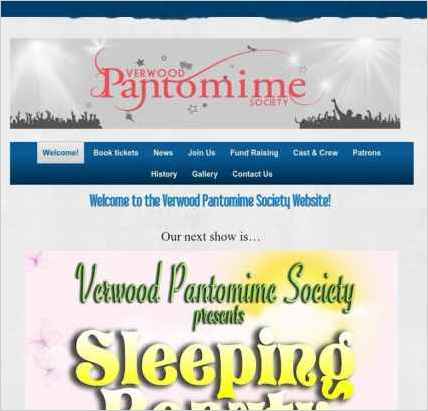 To build "Verwood Pantomime Society," Mr. R. McPherson chose Sandvox. He chose the "Outside the Lines Blue" design for the site.
Verwood Pantomime Society
(Website is no longer listed here.)
Sandvox features used for this site:Blog, Site Map, Contact Form, RSS Feed Object, Google Integration
Visit Verwood Pantomime Society »
---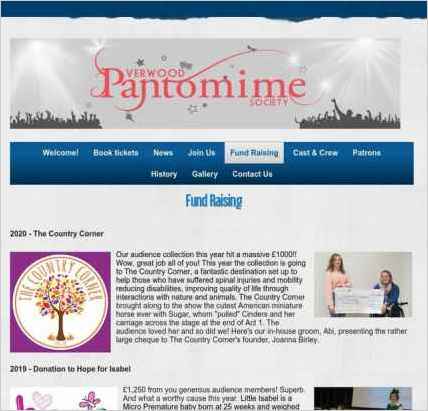 Describe your website.
The website is designed to promote our local Pantomime Society on the Internet. It contains a Welcome! page to show visitors our latest show, as well as a page to book tickets from. The latest news is also be covered, updated regularly, and we'll also show our latest fund raising efforts. The Cast & Crew feature on the site to show visitors how much blood, sweat and tears goes into a show, and a history page is devoted to the Society's back story. A gallery of past performances is a great archive for people to see our previous shows and finally we have a page giving our contact details.
Who is the target audience for your website?
All ages groups looking for a great pantomime in Dorset, UK.
What is the advantage of your website over others?
Professional looking site, compared to competitors.
Why did you use this Sandvox design?
Went through pretty much every design, but settled on this simplistic one. It compliments the photographs well and the layout is easy to use.
---
---
www.SandvoxSites.com/2298