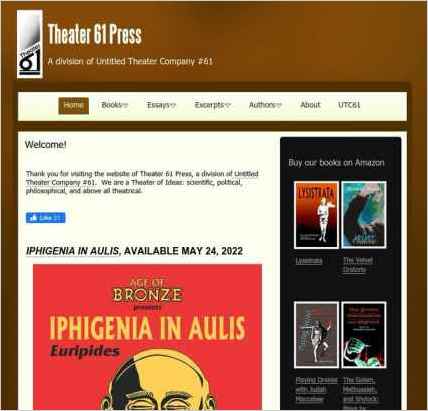 Sandvox was the choice for Edward Einhorn to build his website for Untitled Theater Company #61. He chose the "Aurora Palace Brown" design for the site. People may want to visit the site if they are looking for plays, Vaclav Havel Lysistrata, Jewish legends, Hanukkah.
Sandvox features used for this site:External Page, Photo Grid, Site Map, Contact Form, Amazon.com
---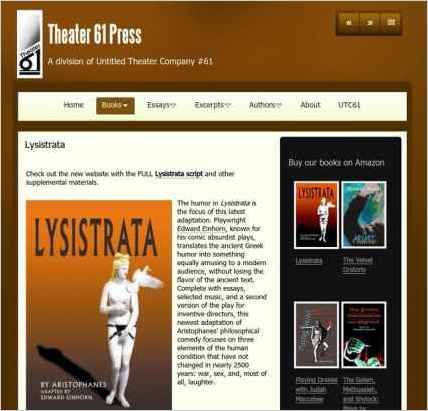 Describe your website.
Information about our books, essays, and excerpts. It is a site to both promote our books and to examine the ideas inside them.
Who is the target audience for your website?
These books appeal to anyone with an interest in theater, especially theater that focuses on ideas. We have a large collection of the works of former Czech President Václav Havel, a new adaptation of Lysistrata, plays on Jewish topics (including a Hanukkah play) and much more.
What is the advantage of your website over others?
Our books are unique and not available anywhere else. Unlike most scripts, we also include a large amount of background material and additional essays, much of which is available for free on our website.
Why did you use this Sandvox design?
The design felt like it invited the visitor to read, and since we have essays and excerpts, that was a priority.
---
---
www.SandvoxSites.com/2137