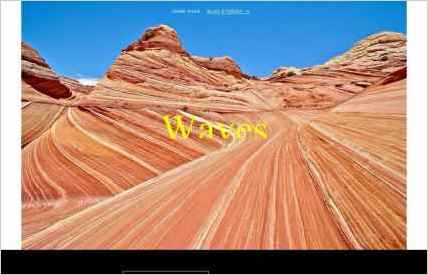 To build "Waves in the Desert," Donald E. Kline chose Sandvox. He chose the "Guarding Services" design for the site. People may want to visit the site if they are looking for 1934 Pontiac, blog, Lambda Car Club, vintage cars, roadtrip.
Sandvox features used for this site:Blog, Contact Form
---
Describe your website.
My website contains information about my daily life. A large part of it concerns my 1934 Pontiac, which has attempted two cross country roadtrips. It's about the current restoration and updates. Also I will tell about my travels, adventures, explorations, hikes and drives in Arizona, Utah and other places that I may visit. There is content of my family in Gibsonburg and Wayne, Ohio, the farm there, nephews, neices, brothers and sisters. When I can, I will also include stories of travels to foreign countries and adventures whereever I go.
Who is the target audience for your website?
Those who will be interested in my site are vintage car enthusiasts, car club members, Pontiac owners, family, friends, men and women. Also those who will gain from my life insights, thoughts, understandings, philosophy, musing, reminisences, remote destinations, desert life, Phoenix, the Southwest, hiking, biking, mountains, back roads and more.
Tell us a story about this website.
Since beginning my blog and website, several readers have suggested that I think about writing for a living. They like my style of writing and seem to relate to how I tell stories and my life experiences.
Why did you use this Sandvox design?
This Sandvox design being used is simple, yet dignified to match my personal style and tastes. I like the color combinations and space in which to write my stories.
---
---
www.SandvoxSites.com/2175