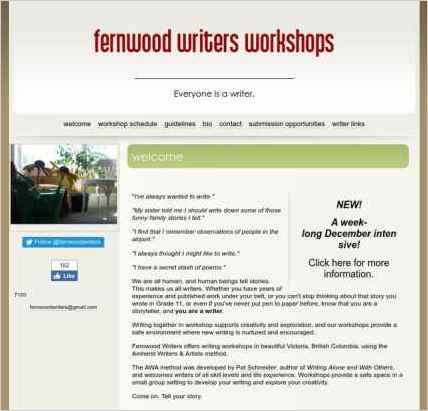 Sandvox was the choice for Karen Lee Pickett to build her website. She chose the "Brown and Green" design for the site. People may want to visit the site if they are looking for writing workshop in Victoria BC.
Sandvox features used for this site:External Page, Contact Form
Visit Fernwood Writers Workshops »
---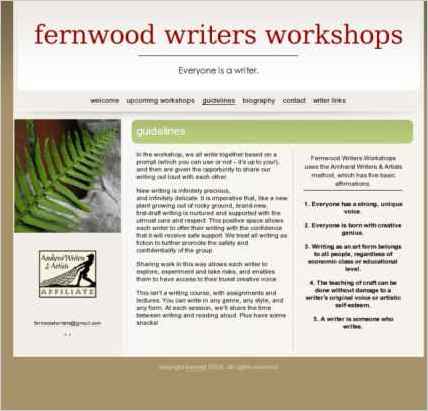 Describe your website.
My website has information about Fernwood Writers Workshops, small-group writing workshop using the Amherst Writers & Artists method.
Who is the target audience for your website?
The target audience for my website is anyone who wants to write. Because if you write, you are a writer!
Why did you use this Sandvox design?
My current Sandvox design has colours that match my emblem photograph: a fern and a piece of driftwood.
---
---
www.SandvoxSites.com/100