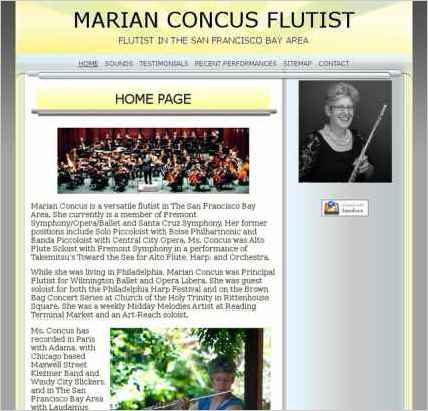 Eric Schweitzer and Marian Concus used Sandvox to build this website. They chose the "Sunburst" design for the site. People may want to visit the site if they are looking for Flute performance for all occasions.
Sandvox features used for this site:Site Map, Contact Form, QuickTime Audio/Video
Visit Marian Concus, Flutist »
---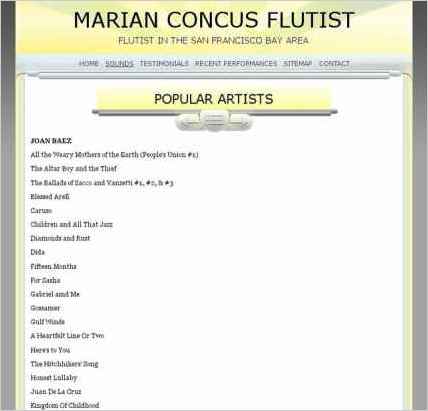 Describe your website.
The website gives Marian's background. It also lists dozens of music pieces commonly requested each organized by category -- Popular, Classic American, Country, Italian, Movie Themes, etc.
Who is the target audience for your website?
Site is focussed on people looking for performing musicians. It would also be useful for students of all ages looking for a flute or recorder teacher.
Why did you use this Sandvox design?
The overall layout and templates were what we had in mind for the site. The look was a bit understated and professional. This is the image we are trying to project.
---
---
www.SandvoxSites.com/1658