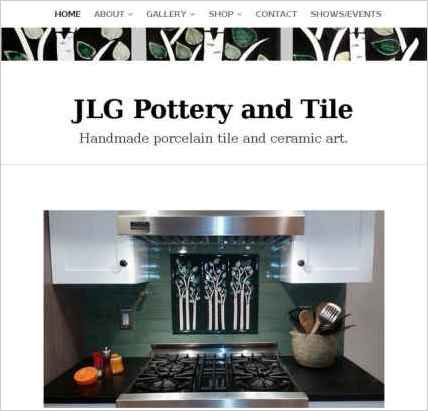 Sandvox was the choice for Janet Gadallah to build her website. She chose the "Blueball Reactive Black" design for the site. People may want to visit the site if they are looking for porcelain custom handmade tiles, ceramic art pet nature themes.
Sandvox features used for this site:Photo Grid, Site Map, Contact Form, Raw HTML Object, Google Integration
---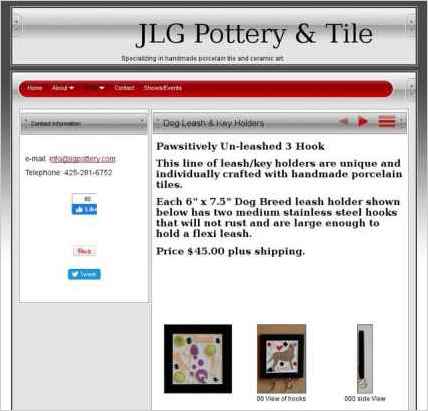 Describe your website.
My business is making custom handmade tiles. This website is designed to accomplish two main goals: 1. To showcase my works and 2. To allow people to purchase them.
Who is the target audience for your website?
People who are interested in the themes of my work, mainly pets and nature, and who are attracted to the tile works that I create.
Why did you use this Sandvox design?
I liked the colors and the layout. The photo album layout was the most important component to me.
What techniques did you use to build this website?
I linked each of my items to a corresponding item on my e-commerce site, and I provided a link there back to my Sandvox-created site.
---
---
www.SandvoxSites.com/1726