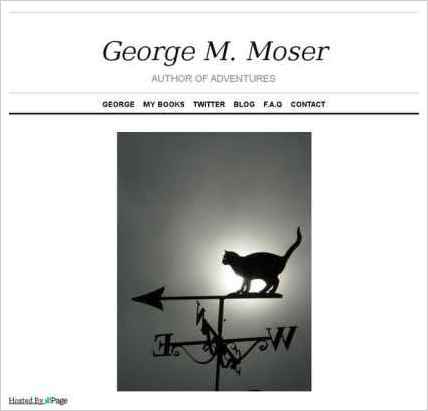 Sandvox was the choice for George M. Moser to build his website. He chose the "Distinction" design for the site. People may want to visit the site if they are looking for Novels of Horror and Thrillers.
Sandvox features used for this site:Blog, Site Map, Contact Form, Amazon.com, Editing HTML of text, Raw HTML Object, Code Injection, Google Integration
Visit The Official Site of George M. Moser »
---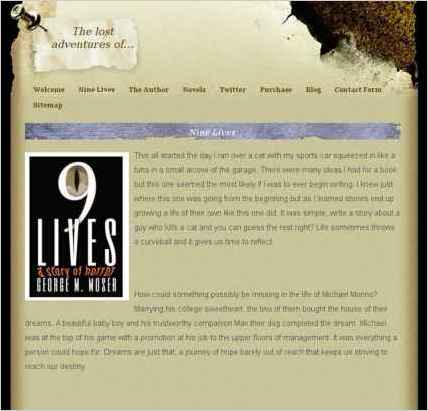 Describe your website.
My website is for information about my upcoming novels. My first novel is called Nine Lives and will be published early 2012. I am an author of horror and thrillers.
Who is the target audience for your website?
I have written my stories for adults though some young adults may be interested as well. My stories are thrilling horror stories which hopefully are able to touch the heart of the reader in the end. Each story comes from my own experience which I intend on sharing with you, the reader.
---
---
www.SandvoxSites.com/1636