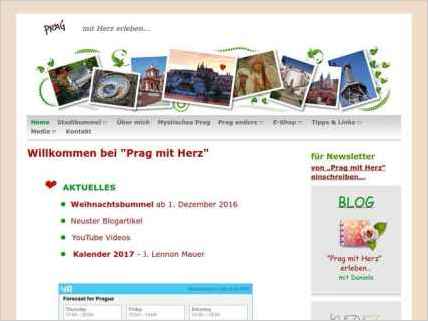 Daniela Hospes used Sandvox to build this website. She chose the "PmH Blueball MiniC Burgundy" design for the site.
Sandvox features used for this site:Custom Collection Index, Contact Form, Other Objects, Raw HTML Object
---
Describe your website.
The purpose of this website is to tell people more about myself, my events and what I am up to as a Coach, tour guide and in my life general. As I live in a international environment, this website is in English and German, later I want to add Czech too.
Why did you use this Sandvox design?
I have chosen the "SWD my Life Design". I like it because I could personalize it easily and some handy snippets come with it too. So there is no need to know about HTML coding.
---
---
www.SandvoxSites.com/662