Location: Prague, Czech Republic
What kind of websites were you planning to build?
I wanted to have the opportunity to build several websites using two different languages, like english and german. Promoting what I do as an EFT coach internationally and a tour guide in Prague. I enjoy building websites with Sandvox so much, that I am thinking to build some for my friends too.
How did you hear about Sandvox?
I Googled for Mac Software building websites
What made you decide to get Sandvox?
Sandvox is so easy and intuitive to handle and there are a lot of great designs available. Even though I don't know much about HTML coding, I am still able to insert snippets or make some simple design changes with my Pro Version
Now that you have Sandvox, what do you like about it?
I just totally love Sandvox!
What would be a good way to search for a program like Sandvox?
---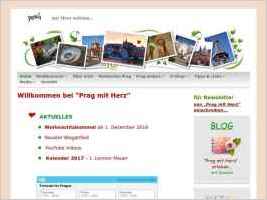 "Auf dieser Webseite sammle ich interessante Informationen, Fotos und Tipps zu Prag. Auch biete ich persönliche Stadtbummel und eine gemütliche Ferienwohnung an."
prag reisen reiseleiterin ferienwohnung tourismus stadtbummel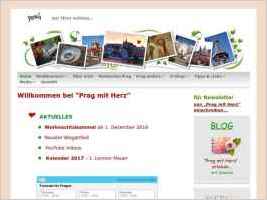 "I have chosen the "SWD my Life Design". I like it because I could personalize it easily and some handy snippets come with it too. So there is no need to know about HTML coding."