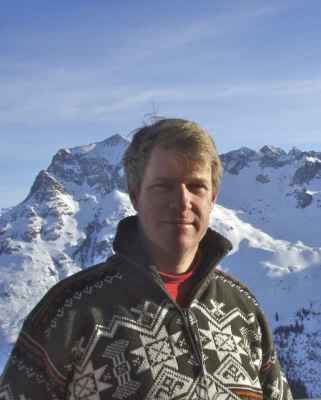 Location: Meckenbeuren, Germany (US Expat)
What kind of websites were you planning to build?
I have three different kinds of websites: 1st, there is a site that a group of friends uses to track their exercise "mileage". Second, there is one that I used to show photos and info about the Tour de France. Third is the site for my "hobby", which is software for iPhone and Mac OS X.
How did you hear about Sandvox?
It was a long time ago, but somewhere either on Google or in one of the German Mac magazines. They are quite good, even if I don't always understand all of the words!
What made you decide to get Sandvox?
I chose Sandvox because it is very easy to setup and use, and has the additional features necessary to create more complex websites. If you want advanced, it is there, but if you just want drag-drop easy, it is right there in front of you. Plus, it is very "Mac like" which is a plus for me.
Now that you have Sandvox, what do you like about it?
It has an amazing range of features packed inside an easy to use interface. I can go crazy with features, or just do a quick and easy job with it. It is very intuitive to use and has few quirks. Plus, the support and communication from the folks at Karelia is outstanding!
What would be a good way to search for a program like Sandvox?
---