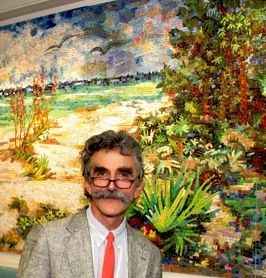 Location: Miami, FL, USA
What kind of websites were you planning to build?
The purpose of my web site is to support my mosaic art business with galleries, promotional/instructional information and guidelines for commissioning custom artwork.
How did you hear about Sandvox?
I wanted an alternative to iWeb for creating a web site on a Mac.
What made you decide to get Sandvox?
Video and description looked intuitive. I was comfortable using it during the "Test drive".
Now that you have Sandvox, what do you like about it?
It's possible to make an effective site without a whole lot of head-scratching. Navigating the instructions is straightforward, and the how-to video is well produced and clear.
What would be a good way to search for a program like Sandvox?
---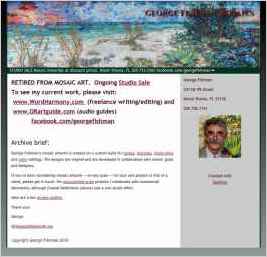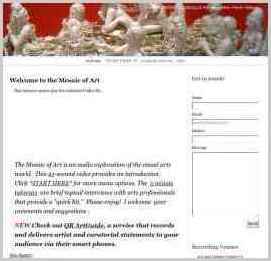 "Through both formal and informal interviews, we engage the big themes: identity, memory, process, spirituality, etc. But we also talk about practical issues in an art professional's working life: tools and materials, organization, dealing with the business of making a living."