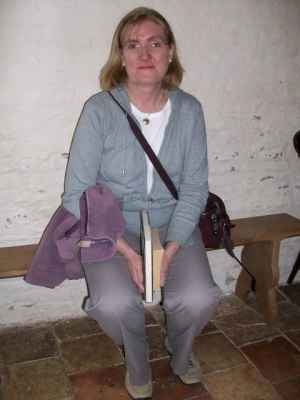 Location: Leighton Buzzard, Bedfordshire, United Kingdom
What kind of websites were you planning to build?
I wanted a website for our small marketing business. It had to look professional, but be really easy for me to use. I wanted somewhere to show the types of thing we do and explain the way we work.
How did you hear about Sandvox?
I Googled loads to find software that I could use on my Mac to build a website. I already had iWeb, but didn't feel it was right for our business. I'd used some software before, but it wasn't compatible with the Mac, so I was really in the market for a simple but flexible alternative. Sandvox came up and I had a good look at it.
What made you decide to get Sandvox?
I finally went ahead and bought Sandvox after several weeks of building my website. I played with it over and over until I understood how to use it properly and the more I tried, the more I liked it.
Now that you have Sandvox, what do you like about it?
What I really love about Sandvox is that I don't need to be a geek to make it work. I can see in my mind what I want to achieve and the software makes it happen very simply.
I've tried several applications before, but for me this far surpasses them simply because it gives you great results without me needing to learn loads of complicated stuff.
What would be a good way to search for a program like Sandvox?
---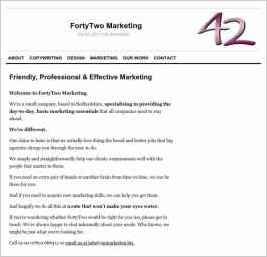 "We didn't really go to town with the web building techniques for this site, but it's going to keep growing and we'll keep on adding content as we go too, so look out for new stuff coming along."