 Location: Tilburg, Netherlands, Europe
What kind of websites were you planning to build?
In the future, I want to build websites for friends who have small businesses in the field of personnel growth. Simple, but very clear websites that attract large numbers of people. Also connected to social media like Facebook, Google+, Twitter.
I built my own website in this way. I could place pictures and short videos on it. And, all without using difficult codes.
How did you hear about Sandvox?
I came across Sandvox looking for website software, which is easy to use and can be maintained by me in a smooth and simple way.
What made you decide to get Sandvox?
I will direct you to my previous answer. But I can say I also tried Goldfish and other software, but Sandvox was the easiest to use software for me.
Now that you have Sandvox, what do you like about it?
I like its simplicity and user-friendliness. I enables me to do a lot of things with it.
---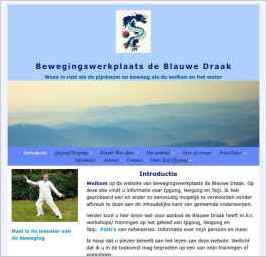 "Raw HTML to embed Google videos. I just did it yesterday for the first time. Also, linking to other pages in the website is very useful because you make it easy to visit other pages. And, I recently made a connection to my business page on Facebook."