 Location: Indialantic, Florida, USA
What kind of websites were you planning to build?
This was an update to an older version of the site created in HoT MetaL Pro 6 regarding my business as an independent Optical Engineering and Design Consultant. The original site was created in 1998 and manged by editing HTML code directly.
How did you hear about Sandvox?
I found it in a Google search and downloaded the trial version of 1.x
What made you decide to get Sandvox?
I had a particular web site design and logos already in place. The original site development tool used in 1998 would not work well for newer HTML standards. Adobe GoLive v6 was way too buggy and it's no wonder they discontinued it. Sandvox 1.x used RTF and would not accept my original site code even after importing it to MS Word and creating RTF file formats. Sandvox 2 promised a new approach and gave a good discount, so I bought it to attempt to implement my intended web site design.
Now that you have Sandvox, what do you like about it?
Sandvox 2 has some very useful features, especially the Media Browser. It also provides a nice set of design templates and I found one that matched my intended design very well. However, it took a lot of effort (and Sandvox updates) to be able to realize my design intent within the limited freedom of the design template. After a lot of work and compromises I was finally able to achieve an attractive site.
What would be a good way to search for a program like Sandvox?
Web Site creation software for Mac OS X
---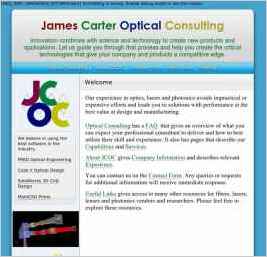 "The Sandvox Aqua design gave the closest design in look and feel to the intended site design and "look and feel.""