 Location: Prague, Czech Republic
What kind of websites were you planning to build?
As an iPhone/Mac OS X developer I'm interested in website which shows my applications and contains a blog.
How did you hear about Sandvox?
I have been familiar with Sandvox for a long time.
What made you decide to get Sandvox?
I did initial version of my website using iWeb but my needs quickly become bigger. Sandvox was an easy solution to use and deploy.
Now that you have Sandvox, what do you like about it?
It's really easy to make a stunning website without HTML coding skills using Sandvox. On the other side I was very happy with RAW HTML/Page injection features.
---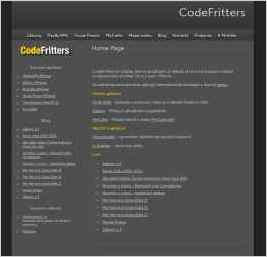 "I used TypeKit to change fonts from the original design. It was really a peace of cake to implement it and I'm happy with the result, however the amount of fonts which support my language is VERY limited."