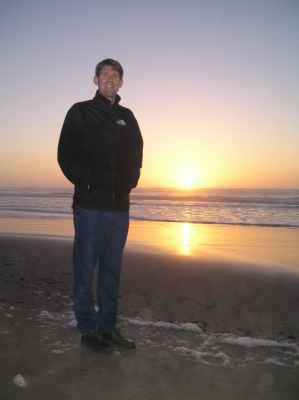 Location: Berkeley, California, USA
What kind of websites were you planning to build?
I had two purposes in mind: One, I was looking to build a web site that would provide as much information as possible about a vacation rental home I have available in Berkeley, California (so prospective guests could see all the details about the house), and... Two, looking to build a new more modern looking web site for my company which provides technology consulting and culinary services. I wanted it to be especially easy for visitors to download my free cookbooks (which are all vegan).
How did you hear about Sandvox?
I heard about Sandvox from the Mac e-mail newsletter called TIDBITS.
What made you decide to get Sandvox?
I chose Sandvox because it allows raw HTML, but also provides a WYSIWYG interface so that it would be easy to create pages, but also flexible enough to include Paypal buttons, etc.
I also did not want a tool that would take a lot of time to learn, and I did not want to have to learn CSS (web design specifications) from scratch to be able to take advantage of its benefits.
Sandvox also has attractive pricing, but still the flexibility for me to do all the design work (and updates) without having to hire someone else.
Now that you have Sandvox, what do you like about it?
I like all of the features I mentioned above in the section about why I chose Sandvox.
Also, I like that Sandvox includes many different pre-packaged design templates which can allow for quick changes in web site style.
And that it is possible to modify/customize these design templates without losing the compatibility with the program.
What would be a good way to search for a program like Sandvox?
---