 Location: Virginia, USA
What kind of websites were you planning to build?
I'm an author of books for children and adults, so wanted to build separate websites for each title. For my children's books, I needed sites that would allow me to provide multi-media resources for parents and educators, such as downloadable activities, classroom discussion guides, audio, video, and photos.
How did you hear about Sandvox?
Carol Baicker-McKee, the wonderfully talented illustrator of my children's book An Apple Pie For Dinner, told me about Sandvox. She said it was idiot-proof. As a self-professed techno-dunce, that sealed the deal for me.
What made you decide to get Sandvox?
I'd spent a bundle on a web designer for my personal author's website, and she even used a template.The site turned out fine, but for me to keep it updated myself required an app with a pretty steep learning curve. For my individual book websites, I wanted something fast and easy, but that would still look pro and custom – and wouldn't break the bank. Sandvox totally fit the bill.
Now that you have Sandvox, what do you like about it?
I love how Sandvox is designed to work with my Mac. It's so intuitive, everything just makes sense. I'm able to customize the wide variety of designs without having to learn HTML, and my sites turn out slick and totally functional.
---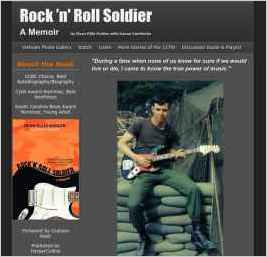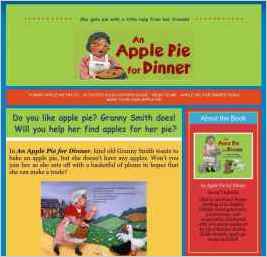 "I was delighted to find that one of the designs that came with Sandvox used exactly the same color scheme as the cover of my book, An Apple Pie For Dinner. It was the perfect choice!"