 Location: Colorado, USA
What kind of websites were you planning to build?
Business web site to promote my artwork. Also a site for other disabled people who enjoy getting out and about to learn about wheelchair accessible spots to go.
What would be a good way to search for a program like Sandvox?
---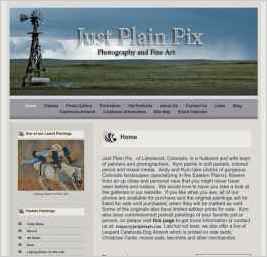 "The purpose of our website is to promote my artwork. I am a disabled photographer and pastel painter. My artwork is one of the joys of my life and makes it easy for me to get up and face another day."