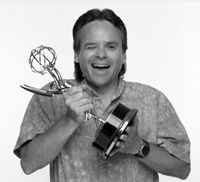 Location: Petoskey, Michigan, USA
What kind of websites were you planning to build?
I built this website to support my photography studio and showcase my work.
How did you hear about Sandvox?
I first learned of Sandvox through an article in the online Macworld Magazine, comparing various web building applications for Mac.
What made you decide to get Sandvox?
When I decided I decided I needed a website, I felt that I had adequate skills, and with the simplicity of the Mac, that I could build my own. After trying several web building apps, I chose Sandvox because it was far and away the easiest and most intuitive of the group.
Now that you have Sandvox, what do you like about it?
What I like most about Sandvox is the ease and speed that I can change or add anything to my website. Being able to keep the site fresh and up to date was very important to me, and Sandvox has exceeded my expectations in ease of use.
What would be a good way to search for a program like Sandvox?
---