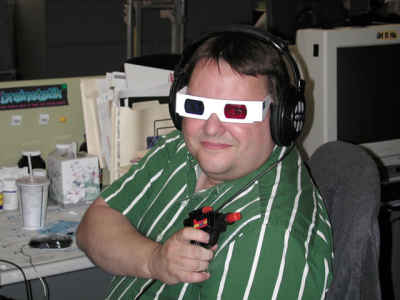 Location: Crosswicks, NJ, USA
What kind of websites were you planning to build?
I was looking to build a new version of my band's website that would be a LOT easier to update and add photos to, since I wouldn't have a lot of free time to fuss around with it. I needed it to look modern without being overly-complicated to navigate.
How did you hear about Sandvox?
I did a Google search initially, then dug into a lot online reviews to get more information.
What made you decide to get Sandvox?
I chose Sandvox because, although I am a graphic designer who works in magazine production by day, I really didn't have enough free time to learn something as complex as Dreamweaver. I had previously been using Adobe PageMill, but it was TOO simple, and didn't seem to allow me enough creative freedom with the design. Sandvox was a perfect middle ground: easy to set up and use, but flexible enough to customize beyond the provided base templates. It allowed me to put in enough of my own logos and content to make it unique, without forcing me to learn HTML and CSS.
Now that you have Sandvox, what do you like about it?
The rest of my bandmates and our fans were very pleased when the Brainstatik site was relauched in 2008 using Sandvox. Now, in only a few minutes, I can update the site in Sandvox with new gig information and photos, MP3s and video clips.
No longer do I hear "When are you going to update the website?" Now I hear "Wow, thanks for getting the photos of last week's show up so fast!" I'm very pleased that I don't have to struggle with this program, and based on the number of updates to Sandvox that have been pushed out, I feel more confident that the folks at Karelia are constantly on the job to address problems and improve it!
What would be a good way to search for a program like Sandvox?
---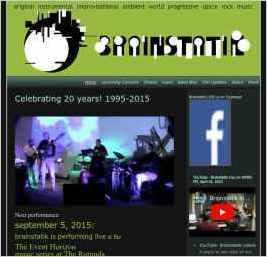 "I used the "Nightbreeze" template as the basis for our website's design, because its clean uncluttered layout seemed to lend itself best to how I felt our site's content should be organized. I replaced all the stock art with our own images, and nobody as ever told us that our site looks generic or..."