 Location: Guelph, Ontario, Canada
What kind of websites were you planning to build?
My web site supports my photography business with some basic information and examples of some portfolio work.
How did you hear about Sandvox?
A Google search then reading through reviews on a variety of matches.
What made you decide to get Sandvox?
I chose Sandvox because of the ease of use, positive reviews and it's ability to scroll images on the home page. This ability to scroll was a key feature I wanted so that visitors could quickly see some of my best images.
Now that you have Sandvox, what do you like about it?
Sandvox has a good variety of templates to choose from and some easy, but powerful development tools. I like that I can connect it directly to my service provider. When changes are made, only those changes are uploaded.
What would be a good way to search for a program like Sandvox?
---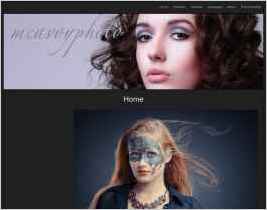 "The current design is simple to help make the images stand out from the backgrounds. The colours are cool and soothing to help generate a relaxed atmosphere."