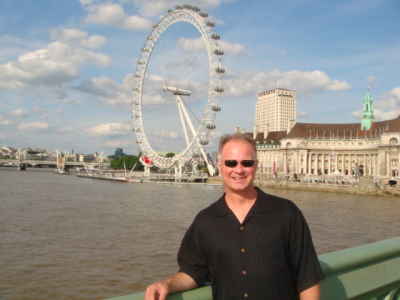 Location: Barrington Hills, Illinois, USA
What kind of websites were you planning to build?
I needed to make a site fast to start promoting my first novel. It's coming out early 2012.
How did you hear about Sandvox?
I found it mentioned several times on websites including Google.
What made you decide to get Sandvox?
I was looking for something simple that I could do on my own. I was using IWeb and found that was outdated. I wanted a site that was very sophisticated yet one I could use. I needed a presence on the web and many sites mentioned Sandvox. The real catch though was I was able to use a free download as a demo and actually publish part of my site.
Now that you have Sandvox, what do you like about it?
I like the ease of it yet the very powerful and sophisticated software it provides. I easily put together a website that I find addicting at times. It provided me with a very easy way to get noticed on search engines as well as tremendous support. I am not a website designer, I'm an author and this made it simple. Thanks Sandvox!
What would be a good way to search for a program like Sandvox?
---