 Location: Denman Island, British Columbia, Canada
What kind of websites were you planning to build?
I was planning to build a website to showcase my paintings for sale...as a portfolio, also to advertise my Bed and Breakfast, and take bookings.
How did you hear about Sandvox?
I heard about Sandvox from a friend who is tech savvy...who thought that someone like me (not too tech savvy) would be able to navigate easily. And it was quite easy.
What made you decide to get Sandvox?
I chose Sandvox because it was friendly and I was able to get my site up quickly, without delay as I was switching from iWeb.
Now that you have Sandvox, what do you like about it?
I like that you follow up with helpful information and that I was able to build the site with minimal difficulty.
---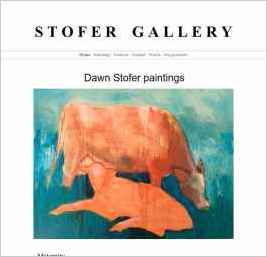 "Viewers loved the slideshow feature of my homepage, allowing them to get an instant feel for what is on offer."