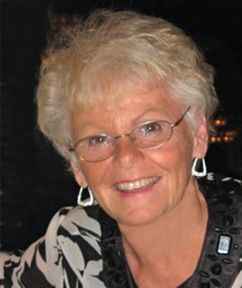 Location: Surprise, Arizona, USA
What kind of websites were you planning to build?
I have done 4 websites with Sandvox:
New Brighton Area Historical Society
Apple Special Interest Group
University of Minnesota Alumni Association: Arizona West Valley Chapter
Family & Friends of Dakota Victims 1862
How did you hear about Sandvox?
I was advised to try Sandvox from our tech director at our computer club.
What made you decide to get Sandvox?
I liked that you could convert old iWeb websites into more interesting professional-type websites, which I did.
Now that you have Sandvox, what do you like about it?
I love the drag-and-drop features of Sandvox. I love the ease of putting together a professional-looking website.
---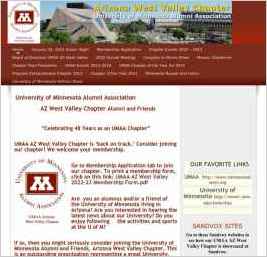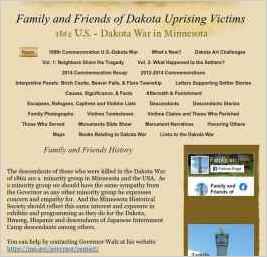 "We collect many stories from the descendants and put them as PDFs that viewers can read. We added many photographs of victims' families, tombstones, victims' claims, plus historical narratives on the causes of the war. The pages we chose allowed us to display this information."