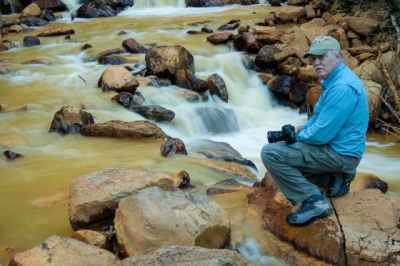 Location: Waynesville, North Carolina, USA
What kind of websites were you planning to build?
I built a website to share some of my favorite photographic Images and some equipment information about the "stuff" that allowed me to capture these images. If anyone likes an image (a lot), there is a contact page for getting prints made. Most of my photography concentrates on landscape and nature.
How did you hear about Sandvox?
When considering building a web site, I did some Google searches looking for how to go about it. Years ago, I put up a web site using Dreamweaver and found the process difficult and tedious for a casual user. I found some links to Karelia for Mac users and the review were all good; so, I took the plunge. The cost was low, so if it did not work out there was little to be lost. Needless to say, it worked out well, and I am a happy Karelia user.
What made you decide to get Sandvox?
I am a photographer, not a web site builder. I wanted an application that was easy to use, not one to launch a second career. In online searches and reviews, the Karelia solution (Sandvox) looked like the answer to my needs. I tried it, and indeed it was (is) just what I needed. Now, its easy to build and maintain my personal web site.
Now that you have Sandvox, what do you like about it?
The included templates makes it easy to use Sandvox. You simply find a template that works for you and supply the text and photographs. What could be simpler? There are third party templates available for a small cost that also plug right into Sandvox. Sandvox also contains hooks for customization if you want to do something that is not part of the basic package.
What would be a good way to search for a program like Sandvox?
---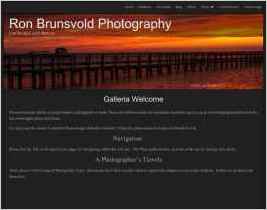 "I am using a third party plug-in for Sandvox that matches my needs perfectly. I looked at a lot of other sites before finally deciding on the look and layout that I wanted."